Have an Oprah Moment at Airlie Beach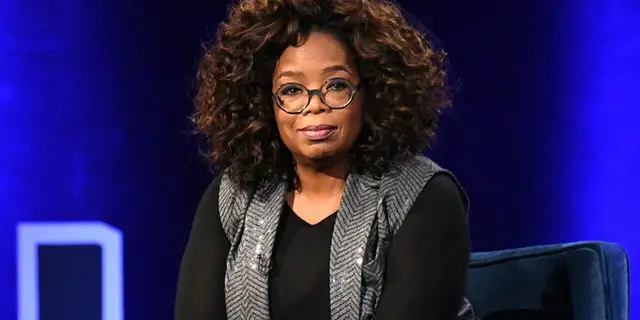 When Oprah Winfrey visited Australia in 2010, she did it in style, making an exclusive resort on Hamilton Island her first stop. While not all of us can afford a Whitsunday vacation like Oprah's, most of us can afford to have an "Oprah moment" (or more) at Airlie Beach, the gateway to the Whitsundays and the Great Barrier Reef.
What to do on Airlie Beach
Airlie Beach is a mixture of laid back and luxurious. Set on the tip of a peninsula, the town is really no more or less beautiful than any other beach town in Queensland. What sets it apart from its neighbours and is the reason for its phenomenal growth into a resort town is the fact that it is from Airlie Beach that most ferries and charters out to the Whitsunday Islands begin and end at Airlie Beach.
If you're an impecunious backpacker, you can enjoy Airlie Beach just as much as Oprah and her entourage (300 in all) could have; if they had they stayed on the mainland. Campgrounds and backpackers accommodations are plentiful in and around the town and who needs money when you have two perfect beaches to while away your days at? You may not own a yacht, but what's stopping you from renting a ruby duckie or kayak and exploring the tranquil protected waters at the edge of the shore or Airlie Lagoon?
While Oprah and her select guests may have dined in 5 Star splendor while you can only afford café fare, don't dismay. Airlie Beach, a small yet modern town accustomed to tourism, is filled with wonderful cafés and restaurants. Whether you eat at the beach or further up in the hills behind the beaches and harbor, you can enjoy the same spectacular views out over the ocean to the Whitsunday Islands that she enjoyed. In fact, you can enjoy a different view from a different alfresco café every meal of the day for a week. Arguably, you'll be able to enjoy your 'Oprah moment' dining in Airlie Beach even more than Oprah could, since you'll be able to soak it all in while Oprah probably had to be distracted by her minders and admirers.
Head Out to Hamilton Island
As you gaze out to sea, you will want to get a closer look at Hamilton Island. It's a lot easier and cheaper than you may imagine to have your Oprah moments on Hamilton Islands. Regular ferry services whisk passengers out to the island and back to Airlie Beach every day of the week.
One of the most frequently copied and pasted photos of Oprah's trip to Hamilton Island is the one of her cuddling a Koala. This is an Oprah moment on Hamilton Island that thousands of visitors have had. It's simply a matter of visiting the beautiful Hamilton Island Wildlife Park and waiting for your turn in line.
Another thing that Oprah did on Hamilton Island that you can, too, is go for a golf buggy ride. No cars are allowed on the island and there's a lot to see and do, so one of these is perfect for exploring the island. 2 and 4 seater vehicles are available and they are remarkably inexpensive to rent. You may never be able to afford a chauffeured limousine, but you can have an Oprah moment (or day) aboard a self-drive golf buggy.
Back at your Airlie Beach accommodation, when you reflect on all your Oprah moments, you'll realize that you don't need to be super rich or a superstar to enjoy all the good things in life. You already have – at Airlie Beach.